MidWest Purebred Labrador Retriever Puppies
We are NOW taking deposits for Summer and Fall 2021 puppies!
Expected coats are Yellow, White, and Fox-Red
Bells' Labradors offers Purebred AKC registered Labrador Retriever puppies for sale in the MidWest and across the United States. All of our puppies will be registered and micro-chipped.  Our primary goal is to produce the best companion for a pet in the home, as well as a phenomenal hunting and pointing dog.
Due to the nature of our summer business in Ontario, Canada, our dogs travel with us everywhere. We typically start the colder months in the United States finishing clerical work in Minnesota. Much of the remaining time is spent in the Dakotas and Iowa hunting, visiting family, and rearing our responsibly planned Purebred Labrador Retriever litters. Gus and Bell have been on hundreds of float plane rides to the most remote regions of North America and have hunted many hundreds of miles across the Great Plains and Uplands of America and Canada. Collaborating with like-minded breeders to safeguard the future of this truly amazing breed of dogs gun dogs is extremely important to us.
2020 was a transformative year for most everyone, except
All Pups Have Been Sold At Our Kennel In Reno,
Meet The Parents
We have some of the finest Pointing purebred Labrador Retrievers in North America.
Future litters will have different sires and dams. Check back often.
Click Below For Details
---
What Our Customers Say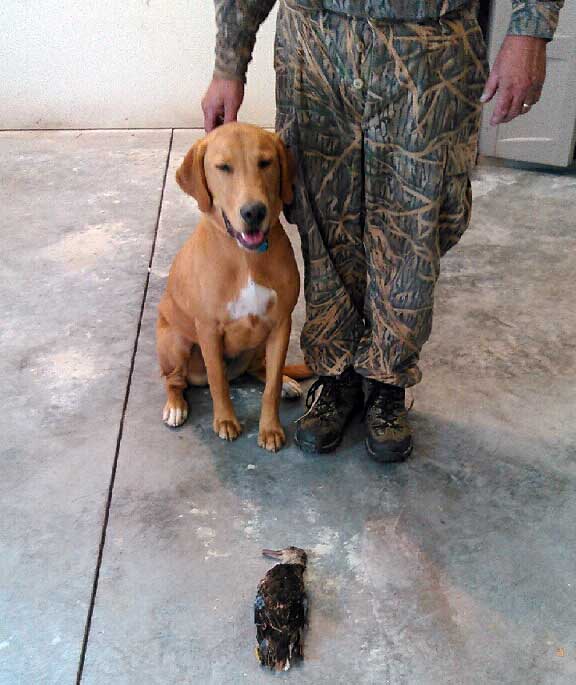 "All of the hard work has paid off. Chase is a great hunter." Chase is pictured here with his first duck at 10th months.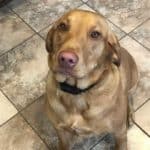 "Clara is a wonderful addition to our family. She loves to please you! She loves to retrieve, sit, stay, and find it."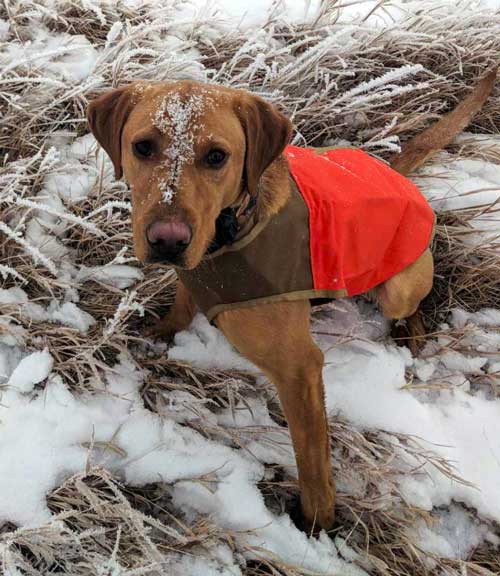 "Pup Zeke is now 50lbs and rock solid in the field. He is already out-retrieving more experienced dogs – He had 4 retrieves today. He has had up to 15 in one day!"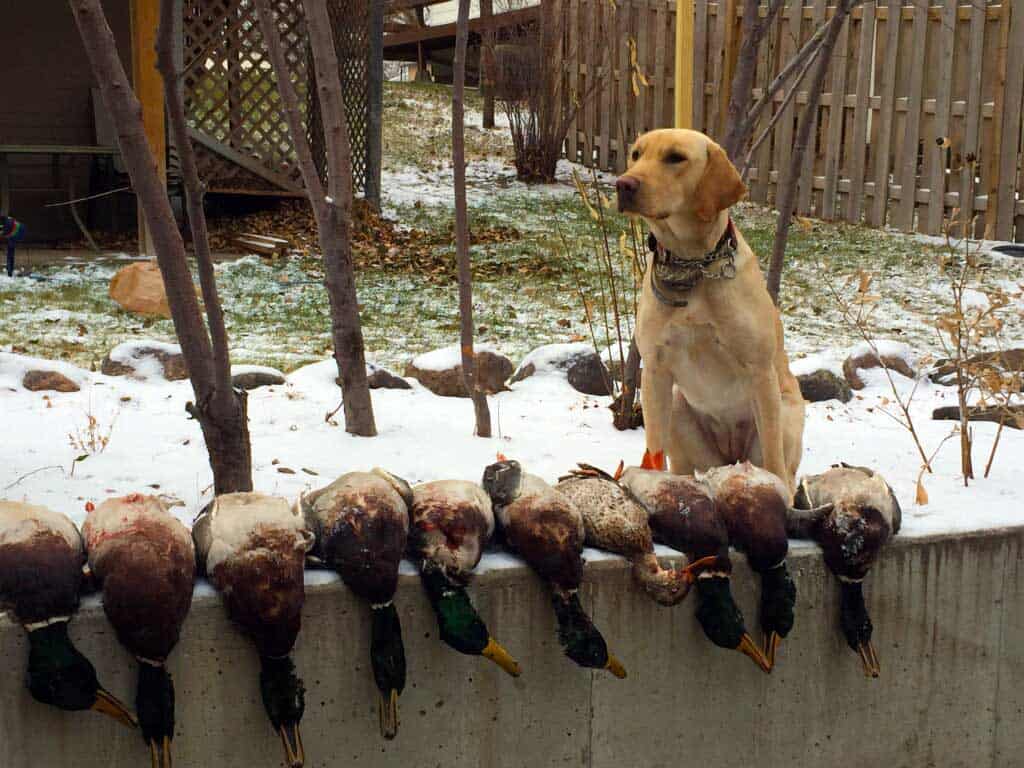 "Maddie is doing well and wants to be outside a lot. She loves chasing a ball."

Maddie is pictured after a hunt in South Dakota at 10 months.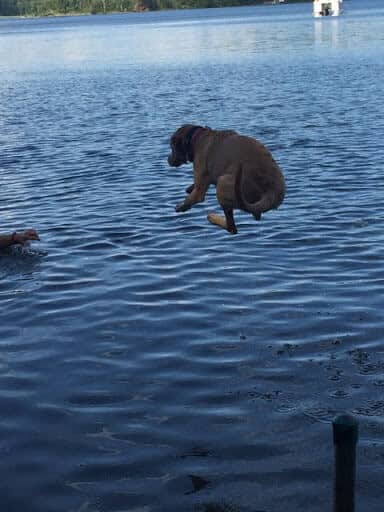 "Omg. . .Yes, Bella loves water and the snow. She weighs 55 lbs. She is so Beautiful"

Bella is pictured taking 1st place at a jumping competition at 7 months old!.
We require full payment before we sign over the AKC registration papers.

Microchip implant and lifetime activation, plus the AKC registration, will be done by us for the additional charge of $160, as we will register the pup for you. This is not optional, as we want all our pups registered and microchipped.

Law requires us to collect a sales tax. This tax will vary depending on which state you purchased your pup in.

If you're unable to pick your pup up we can consider safely shipping your pup for roughly $450 – this will have to be discussed. 

We guarantee your puppy's health against congenital and/or genetic defects for 24 months.

A $300 deposit is required to secure your puppy.

We require that you pledge to have your Labrador spayed or neutered. A contract for breeding rights can be drafted for $1,250. The tenets of this contract and surcharge are strictly to establish an agreement with the new owner that he/she will breed with love, care, and responsibility to protect the genetic constitution of the Purebred Labrador Retriever.
Frequently Asked Questions
How much will my pup cost?
Bells Labradors
2021-02-28T19:04:15-08:00
A $300 deposit is required to secure your puppy. Accepted payments are: mailed certified check, money order, Western Union wire, or through PayPal (kellydeanbarker@gmail.com).
We cannot refund deposits under any circumstances! – It is critically important for us to find forever homes for our Labradors. So much goes on behind the scenes to make sure this happens! If for whatever reason, you discover that you or your family is not ready for one of our Labradors, that's okay, but please contact us. We can help you rehome your Labrador.
General pricing is $2,250 for males and $2,450 for female whelps. An additional $160 fee will also be required to microchip your pup and register it with the AKC. We cannot make an exception to waive this fee. We want all of our pups to be registered with the American Kennel Club.
Breeding rights will be granted for an additional $1,250.
Pricing may be subject to change depending on who the sire and bitch is.
An additional sales tax will have to be collected depending on the state the sale is made in.
Ready for your next companion pup?
Kelly loves phone calls at 515-490-9439, but feel free to fill out this form and we will get back to you.
Please use this form for all other questions.