November 26th Update: All Pups Are Spoken For
We are glad that there has been a tremendous interest in our Purebred Labrador Retrievers. As a consequence, deposits on all pups have been received very quickly. Conversations with these future Labrador owners give us confidence that the pups will be placed in forever homes where they are loved and stimulated.
We are still in the process of completing a general application form that will do even more to help us select the best homes possible for this incredible breed.  If you're interested in a Labrador Retriever from us in the future, we are also interested in helping you out!  If it turns out that you are not quite ready for a life companion, no problem – we can provide guidance so you'll be ready in the future.
Our next litter is due on January 24 to our rare Red Fox Labrador, Gus, and to Jane, a Purebred Black Labrador Retriever.  For more information, please CLICK HERE.
On November 16th, Clara gave birth to 6 pups. With her first birth, we are grateful that our Clara had no complications during the whelping process. The special experience of birth never has diminishing returns for us.
Yes, our team is more prepared every time, but we are nonetheless touched in a way that we wish we could easily describe through words. Ultimately, we understand that we're going to arrange for families to have an incredible, dynamic, and loving companion that will, at very least, match their work… but usually exceed their expectations!
Clara birthed 3 boys and 3 girls. Roughly half are spoken for and frankly, a lot of inquiries come in every day. The demand for our area is quite high, but please do not hesitate to reach out to us. Our interest is to place these pups in the best homes possible.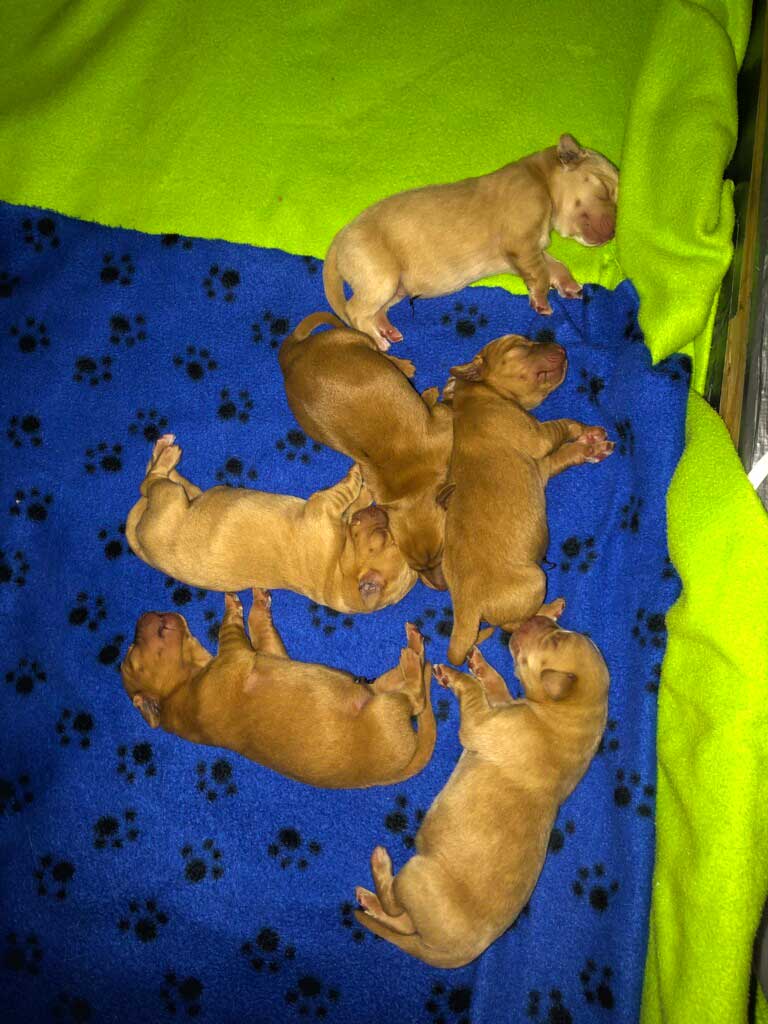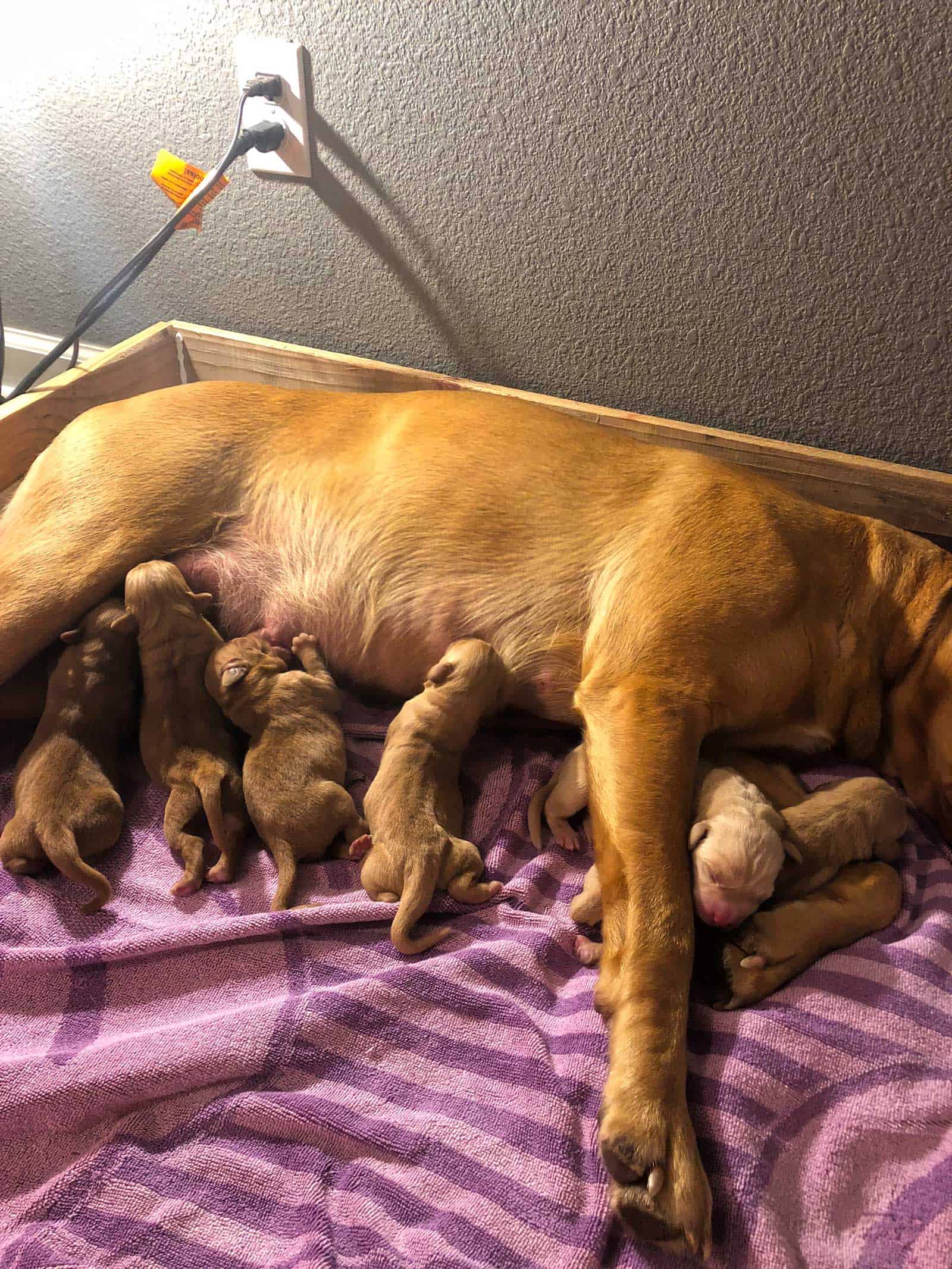 An Important Message
No matter how much planning is involved, every whelphing that we facilitate is nothing short of a miracle. We wish that other people could live vicariously through us during these chaotic, sleep-robbing, but hands down, rewarding times. We are very fortunate to have the land, community support, and a primed team of seasoned breeders / trainers, adult wisdom, and young helpers (profoundly important), and a dedicated veterinarian team.
Writing about oneself, for many people, is quite hard – especially for us! But it's important for us to know that our customers realize that our operation is a tight knit group that ultimately wants to pass the torch to another family that appreciates the dynamics and love that this incredible breed offers. In 2019, we will introduce our team on our website for you to meet.  This effort is to establish more trust so you're even more sure that your pup comes from a place of love, hard work, and careful thought.
Clara's Whelping Gallery