The hard work from Bell, Gus, and the human-kind team has really paid off! At 6 months, we have many proud new Purebred Labrador Retriever owners.
---
Pictured above is Reno and her happy Labrador Kodi (formerly known as Patch) out on a hike. Kodi is a perfect match for this active Los Angeles police officer!
Reno tells us "Kodi is adjusting great to his new home in LA!! I Can't thank you enough Nikki for breeding the best pup ever! You provided all the pups with so much love and affection! He's a very happy, energetic, adventurous, loving little boy! Kodi is super sweet, loves to hike, and very protective of his mom, and crazy energy!"
Pictured below is young Kodi shortly after settling into his new home in Los Angeles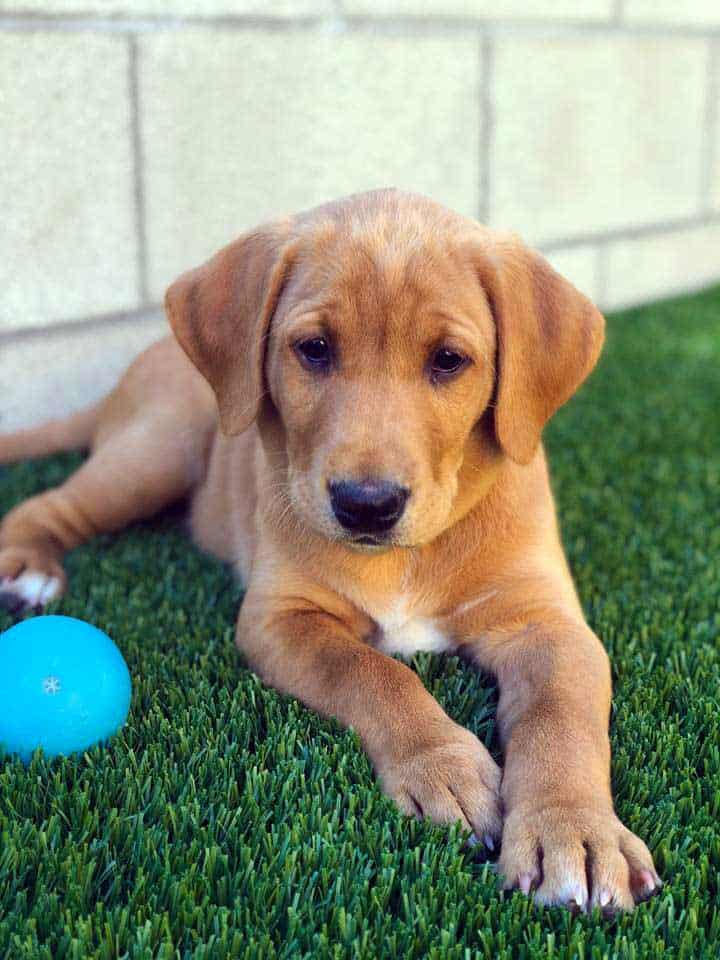 Pictured below is Finn (formerly known as Yeller)
"He's a big bundle of energy, love, and fun!"  -Xan M.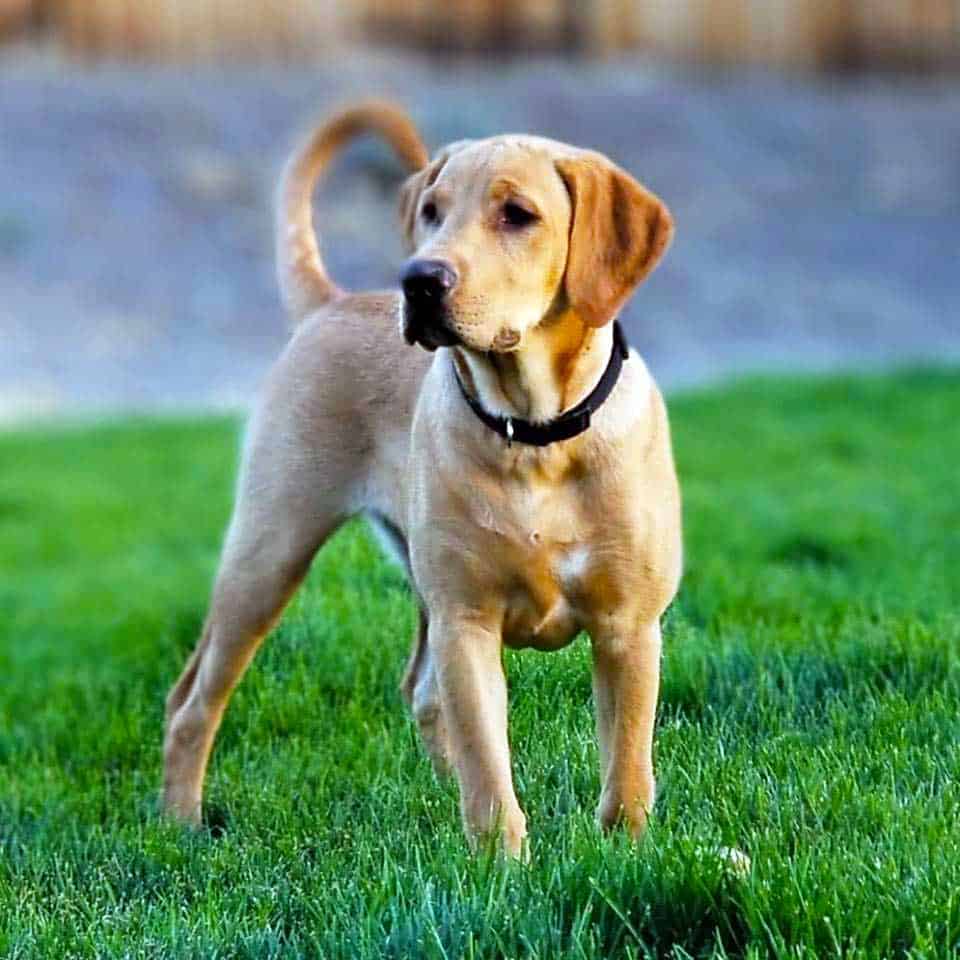 Pictured below is Rush (formerly known as Thor)
"He is doing great! Has tons of energy loves the water and to fetch"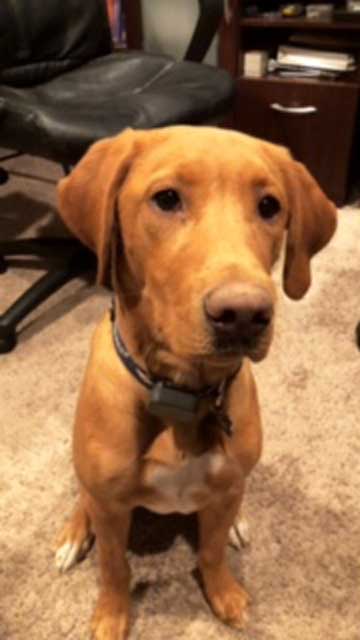 Pictured below is Dexter (formerly known as Prince)
"We just love this guy! Thank you so much!"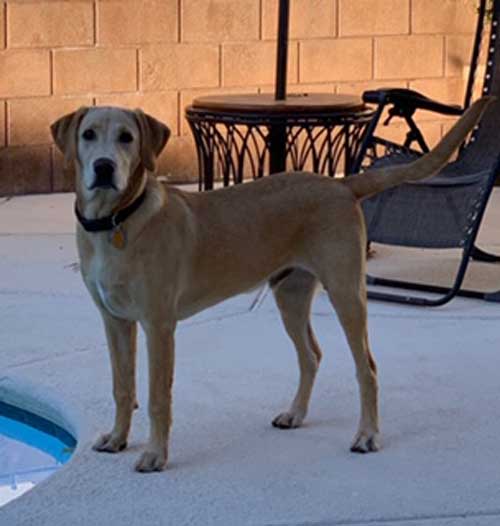 "Rusty is doing great, he has been doing a lot of exploring and getting a lot of exercise. He actually likes peace and quiet. He follows me everywhere and has learned to lift his leg, leaving his mark all around the neighborhood. He gets at least one trip a day to the river where he goes swimming on his own and he loves splashing around with my brothers-in-law's dog.
Rusty weighs almost 30 pounds now. Everyone who meets him just adores him as do we.  He's been a great dog, eager to please and easy to train.  He's claimed the family room couch as his bed when we're gone, but otherwise he's with us the rest of the time. Thanks so much! Blessings to you and your family!"
It's Clara's Time To Shine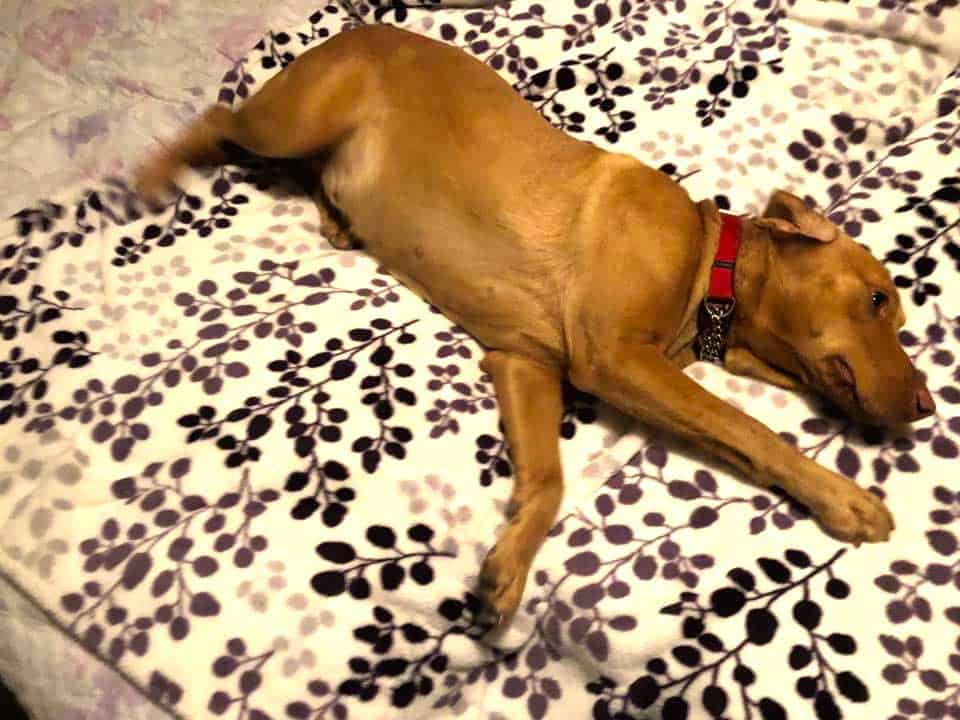 Before we update you on Clara, we want to give our customers a big THANK YOU.
Clara will whelp in a few weeks. Our team is on standby, ready to facilitate a healthy delivery. Each birth is something special and unforgettable for us all to share. Our customers have enjoyed following us as we provide updates, and we hope you do too.  We truly wish our customers could be present during these sensitive formative 8 weeks before they are matched to forever homes.
At Bell's Labradors, our primary goal is to hold high standards and maintain the integrity of the Labrador Retriever breed.  We simply could not and would not want to operate if people did not share this common interest in high performance and top quality life companions.  We appreciate you support, your feedback, and adore the updates that you send to us! Thank You!
Clara just about outworked us during her first hunting season.  This bloodline is really something special. Six weeks after hunting, she'll go from bird-machine and field companion to loving mother, just like her own mother, Bell.
Clara loved the Upland hunt, but she's happy to be home playing with our children. She wants all the hugs and love she can get. You can bet your last penny that your Purebred Labrador Retriever will as well!
She's getting so biggg!